Welcome to my site
Art has always been part of my life. I am a compulsive doodler, and no surface is safe. One of my earliest memories is sitting on the sidewalk in front of our house and drawing on the concrete with chalk provided by an obliging uncle. From then until now, art has been for me much like breathing, something I do more or less automatically, both professionally and for pure pleasure. Writing, on the other hand, has not come quite as naturally. That may have been because my approach to spelling has always been what can most charitably called perversely personal. If there's a way to misspell a word, my gift is to find it without trying. Or maybe it's because Donald Duck made me miss most of fourth grade and all of that part of it that revealed the mysteries related to parts of a sentence. Now, I've come to realize that a good editor can compensate for enough of my shortcomings for me to be comprehensible. A whole new world has been revealed to me, and it's a world I'm enjoying. A picture may be worth a thousand words, but it is not necessarily a substitute for words.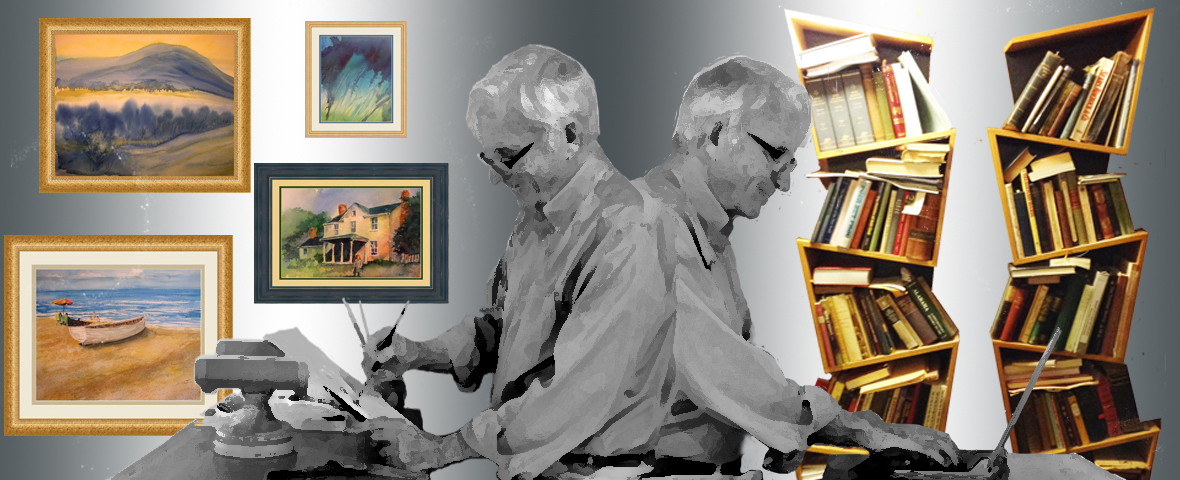 This website is about my books, which I hope you'll explore, enjoy, and support as you have my art. Here, you'll also find a link to my artist's site and a contact form if you'd like to get in touch.
Books

No Instructions Needed: An American Boyhood in the 1950s. A long-gone world in which children were expected to amuse themselves. A curious, creative boy whose parents encouraged his explorations and obsessions. An affectionate memoir of boyhood in a distant and very different time. 186 pages. 60 pen-and-ink illustrations. Publisher: ArbeitenZeit Media, 2011. Audible audiobook. Kindle ASIN: B0032UYHEU. Trade paperback ISBN-13: 978-0984378012 . Click here to purchase via Amazon.com.
Winnie and Gurley: The Best-Kept Family Secret. When they met in 1906, Winnie Griffith was the headstrong fifteen-year-old daughter of a wealthy household and Gurley Hewitt the hardworking twenty-year-old orphaned son of a Methodist circuit rider. When they fell madly in love, nobody approved. It took them two years to overcome the opposition, and then they married. It was a romantic beginning. This is the story of its tragic end and the sad and terrible secret hidden from me in plain sight. 62,000 words. Over 110 full-page photographs. Publisher: ArbeitenZeit Media, 2012. Kindle ASIN: B007E3SSG4. Click here to purchase via Amazon.com.
What Your Cat Sees in You. An informed and hilarious collection of cartoons by experienced cat staff as to the opinions of our felines toward us and the world we inhabit together. 28 original drawings. 56 pages. Publisher: ArbeitenZeit Media, 2014. Kindle ASIN: B00JCCUYDK. Trade paperback ISBN-13: 978-1941168066. Click here to purchase via Amazon.com.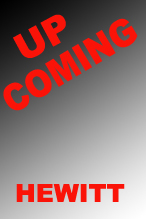 Apart from talent, client acquisition and management is the one skill without which it's impossible to run a design or communications-related business that will succeed in the long run. After decades of experience, I'm putting together a miscellany of thoughts on what it takes to make the client thing work for you in an ever-competitive environment.
NO INSTRUCTIONS NEEDED book trailer
In this trailer, you'll see some of the people who made possible "the best childhood ever".
About Robert
It's only when you're told to introduce yourself that you realize you could be a lot more interesting. I appear, in fact, to have neglected rather badly my fascination quotient. Unfortunately, short of outright lying, pondering the deficit hasn't given me a clue as to how to compensate for the fact that I'm not an explorer, astronaut, chess grandmaster, or world-class sailor. I've never written a poem or cured a disease. I don't speak seven languages. Most women don't swoon when I enter the room. The only way I'll ever win a Nobel will be if they institute one for creative hoarding. Given that, probably the best thing I can do is to keep it succinct.
Had terrific, supportive parents. Was obsessed with art from beginning. Did OK in school, better in art. Majored in Fine Art in college. Was a draftsman in the Army. Worked for printers, a big corporation, and a design studio. Married a writer who thinks it is great I am an artist and vice versa (probably a major reason we're still happy). Worked for a bigger design studio. Went into business for myself as a graphic designer. First client was Citgo, second was AT&T. Decided I liked dealing with big corporations more than ad agencies. Got more corporate clients. Started a PR firm with my wife, the writer. Hired a bunch of gifted people. Expanded into video, audio, major communications campaigns. Won a bunch of awards. Discovered the Internet made it possible to work as a creative "far from the madd'ning crowd". Turned the business over to the employees and moved to our log house in a beautiful mountain valley, where I discovered I enjoy writing almost as much as art.
Still like playing with model trains and cameras. Build little buildings scattered around the property to house bookcases. Have become fascinated with Pinterest - follow me! Collect stuff. Love to read, eat, and listen to classical guitar music before the fire. Take pride in my role as cat staff. And still draw or paint on whatever's handy - here's a link to my art site.
Contact Robert
My goal is return messages within three business days.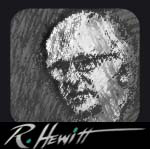 I enjoy hearing from readers. If I don't get back to you right away, it's because I'm in the middle of something I must finish. Rest assured that any delay on my part isn't from lack of interest. I will be in touch as soon as possible.